Strategies for Buyers
Let's work together to find the right home for you.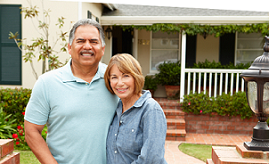 Friends, whether it's your first home or if you're an experienced buyer, purchasing a home is a complex process. We'll work together to find the right home in the neighborhood where you want to live - one that fits your budget and meets your goals for features, quality and value. Once you've found the home that's right for you, I will guide you through making an offer, negotiating the terms of the sale,  and navigating through the escrow process. When you work with me, you will:
Have an experienced real estate partner and trained negotiator who advocates for you and your family, always.
Have access to a broad range of tradepeople and industry experts to answer your questions.
Have access to an unpublished list of properties that are not yet listed on th MLS (before other buyers know about them).
Have up-to-date data and insights (and a real estate agent who knows how to interpret that data) that will allow you to make informed decisions.
Enjoy peace of mind, knowing that all the details of your purchase are being taken care of by an experienced and knowledgeable professional.
Strategies for Sellers
Toghether, we'll secure the best price, the best terms and the best results for you.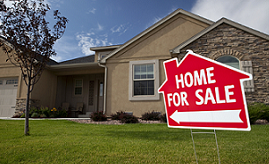 Finding buyers for your home is only one facet of my role.  But, you'll find that my deep understanding of consumer marketing and experience working for a large social media company will ensure no stone is left unturned when it comes to attracting buyers to your home. There are many more aspects of my role, like setting clear expectations throughout the selling process, explaining your obligations as a seller, identifying the listing price and the probably sale price, preparing your home for the market (including repairs, inspections, staging and more), exhaustively marketing your home, and keeping you informed throughout the process so that you always have the data and insights you need to make solid decisions. When you work with me, you will:
Know with certainty that your Realtor is "pulling out all the stops" to bring buyers to your home.
Decide with a high level of confidence whether to set a date to review offers or review them as they come.
Understand what you're signing, what your committing to, and what your obligations are.
Receive regularly updated market information that will enable you to make informed decisions.
Have a skilled negotiator working tirelessly on your behalf.
Have peace of mind knowing that all the details of your sale are being handled properly by a licensed and trained professional.